Black Panther Hits $1 Billion Mark At Global Box Office
Marvel's mega hit "Black Panther" has passed the $1 billion mark at the global box office. The studio said Saturday that the milestone is based on Disney's estimate of ticket sales.
The announcement comes on the 26th day of release for the blockbuster. The movie is directed by Ryan Coogler and stars Chadwick Boseman and Michael B. Jordan.
Disney notes that "Black Panther" is the fifth film in its Marvel universe to reach the milestone. The others are "The Avengers," ?Avengers: Age of Ultron," ?Iron Man 3," and "Captain America: Civil War."
The film has made $521 million domestically, becoming the No. 2 superhero release of all time, surpassing "The Dark Knight."
Despite buzz over the history-making cast and crew behind it, Coogler said his first goal was to make a good film.
"First things first, it's got to work as a movie. That's hard enough to do," Coogler told "CBS This Morning" in February. He said his past experience as an athlete helped him tune out the pressure.
"Thankfully I grew up playing football, playing sports and played in college and have been under high-pressure situations in that environment," he said. "But when you let the pressure interfere too much, it can stop you from doing your work."
Obiwon narrates how God saved him from a serious illness
Gospel Singer, Obiwon has testified to the healing power of God as he narrated how God miraculously save him from the jaws of death.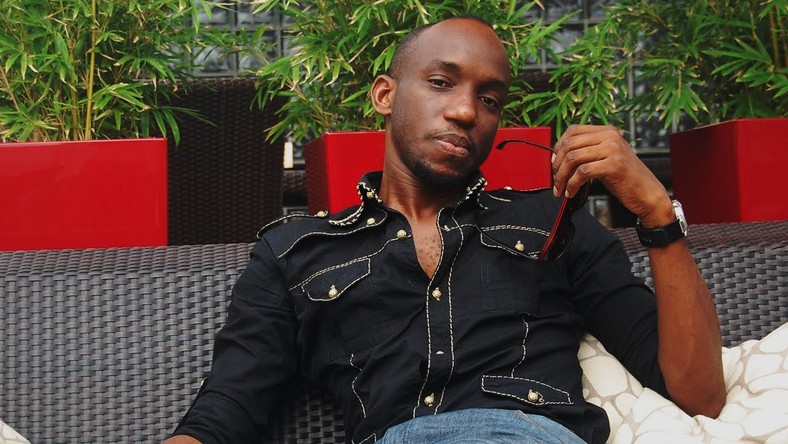 The singer took to his Instagram page to appreciate God for surviving what he thought was a stomach pain a year ago.
He wrote: "I'm thanking You, God, from a full heart, I'm writing the book on your wonders. I'm whistling, laughing, and jumping for joy; I'm singing your song, High God. Psalm 9:1?-?2 MSG
On this day a year ago I entered what was the most trying season of my life. It was a matter of life and death. What seemed to be fever with stomach pain dovetailed into a complicated matter with my abdomen. After an initial misdiagnosis while my situation got worse, I was by a divine stroke of mercy evacuated at the nick of time as an emergency case to another hospital
On the journey to the other hospital, I could feel myself slipping. I was so weak I couldn't talk. My stomach was bloated. I didn't mind leaving bearing in mind the pain I had been through for about a week by then, but at that point God reminded me of my wife and children who would bear the brunt if I gave up easily
I was stabilised at the new place and a gastroenterologist attended to my matter. However all along this was a deep spiritual battle. I had previously been shown the battle in dreams. I shared with my egbon prayer partner Tmac as well as my pastor @nathanielblow who prayerfully supported me through out. I received so much quality medical care at the new place that I believed the battle was already over… but that was as far as human knowledge and wisdom could go. There was a fight that needed to be won in the spirit
After the surgical procedure to evacuate the "appendiceal mass" discovered in my stomach, I was supposed to heal and stabilize but it wasn't so. One particular night ordinary paracetamol injection caused by heart to start palpitating. The doctor in charge asked if I had a history of heart problems, I didn't. I was frustrated. I asked to be left alone. I wanted to live but my body wasn't healing.
We had prayed and prayed and received victory but I was getting worse. As I pondered what the Lord was doing and if it was my time, I heard Him whisper clearly "Spirit of Life". I repeated in my mind that the Holy Spirit is the Spirit of Life. Then I hear another one: "If the Spirit which raised Jesus from the dead be in you, how much more will He quicken your mortal body".
Prior to this I had never personally thought of Romans 8:11 as healing scripture. It was later I connected the exact chapter and the verse what I heard was coming from. I was stirred in my spirit. I began to declare boldly that I have the Holy Spirit, He is inside of me, the same One that raised Jesus from the dead, therefore He will quicken my body to heal as I stir Him up. With my last energies I began to sing, shout and pray aloud in tongues in that hospital.
This was happening at about 1am or 2am. The nurses heard me, the patients heard me but at that point I didn't care. I was greatly stirred. It was like I had receive a great light. By the time I was done my heart palpitations stopped. At dawn one of my doctor friends came to confess to me that everyone on duty that night thought I wasn't going to make it in the morning. She too was marvelled of how I looked strikingly better from the previous day she had seen me. From then on my health improved.
In a few days I started eating and then discharged. After my discharge I still a few minor battles here and there but I knew the major victory had been won. God cleared all and gave me a clean bill of health."
Mr Ibu reveals the person behind the rumour that he has stroke
Earlier in April, the 57-year-old had to make a video to clear the rumour about his health.
Speaking to Punch about the rumour, the comic actor said his sister instigated the fake news about his health.
"I don't know what actually happened; one of my sisters was also part of the rumour mongers.
"She just opened a media house; so she is looking for a way to make her brand go viral. I feel she should have consulted me before spreading this kind of news and I would have given her another angle to explore such that it would not affect my image, he said.
Okafor also said it's funny that President of Actors Guild of Nigeria, AGN, Emeka Rollas confirmed the claim that he was hit with stroke and that he was being taken care of by an undisclosed traditional doctor.
"The President of the Actors Guild of Nigeria also confirmed that I was sick and it is very funny. The only bad incident that has happened to me recently was when I was attacked in Nnewi during Christmas and I have recovered, he said.
"I have forgiven my sister for what she did. I am alive and well, my wife was very angry over the news and wanted to take action but I told her not to do so.
"I've left it to God for Him to defend me."
Gbenga Adeyinka Drags 2Baba Other Music And Comedy Giants To Ibadan For Easter
Grand Comedian of Nigeria, Gbenga Adeyinka the 'first' GCON, is at it again with LAFFMATTAZZ Loud in Ibadan season 9… The "Gbe Body e EDITION".
Confirmed Musical Megastars for Ibadan the ibadan show include the industry's finest
Tuface "Tubaba" Idibia
Ruggedybaba
Small Doctor
Terry G
Phizzle
Chinko ?kùn
Bois ?ló?run
Keanzo
Danny S
Jhybo

Comedians
Omobaba number 1
Dr Smile
Helen Paul
Lasisi Elenu
Akpororo
Chiyoung @
Pétérù
Wòlíì Agba
Madiba of Comedy
Funnybone
Dr whiteberry
Remote
Arkbishop
Baba Alariya
Shete
Lizzyjay ?m? Ibadan
Stillringing
DJs
-Legendary Premium cool DJ Jimmy Jatt and King DJ Secxy
Venue: Jogor center
Time : 2:00pm
Regular: 3,000 Naira
Vip: 5,000 Naira
Vvip: 10,000 Naira
Tables of 6:
Silver : 150,000 Naira
Gold: 200,000 Naira
Diamond: 300,000 Naira
Tickets are now on sale from this weekend and will be available at:
All Grandex Stores
All Ultima Restaurant outlets
Filmhouse Cinema : Dugbe and Samonda
Viva Cinema Palms Mall
Taska Supermarket Akala Express
All Foodco Supermarket Outlets
-Hairsense Palms Mall
-Ace Supermarket Akobo
and online at ariiyatickets.com
This year as never before fun lovers stand the chance of winning a Toyota Corolla by simply buying a ticket from any of the ticket sales outlet or online
Laffmattazz is brought to fans by Maltina supported by FIRS, LIRS and Give Raffle
Radio Partners are IBADAN BROADCAST GIANTS… Beat FM @thebeat979fm, NAIJA FM @naija102ibadan, JAMZ FM @jamz1001fm, Thirtytwo FM @thirtytwofm949, Inspiration FM @ifm1005ib, Fresh FM @freshfmibadan and R2FM @r2929fm.
While Television Partners are AFRICA MAGIC @africamagic, GOTV @gotvng, , VIEWS CHANNEL@viewschannel NIGBATI TV @nigbatitv, HIP TV @officialhiptv, ORISUN TV @orisuntv, AMC TV @amctvnigeria, KraksMedia @krakstv, WAP TV @waptvchannel AND BCOS TV @bcostv.
Laffmattazz Loud in Ibadan 9… Oya! Gbe Body E!!!!