Obiwon narrates how God saved him from a serious illness
Gospel Singer, Obiwon has testified to the healing power of God as he narrated how God miraculously save him from the jaws of death.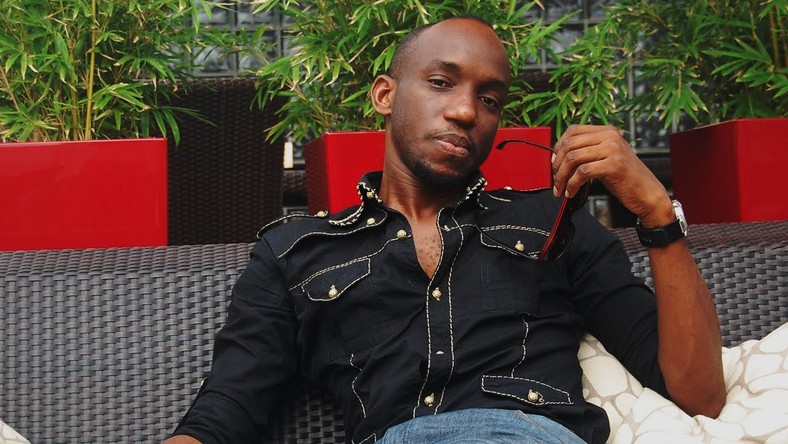 The singer took to his Instagram page to appreciate God for surviving what he thought was a stomach pain a year ago.
He wrote: "I'm thanking You, God, from a full heart, I'm writing the book on your wonders. I'm whistling, laughing, and jumping for joy; I'm singing your song, High God. Psalm 9:1?-?2 MSG
On this day a year ago I entered what was the most trying season of my life. It was a matter of life and death. What seemed to be fever with stomach pain dovetailed into a complicated matter with my abdomen. After an initial misdiagnosis while my situation got worse, I was by a divine stroke of mercy evacuated at the nick of time as an emergency case to another hospital
On the journey to the other hospital, I could feel myself slipping. I was so weak I couldn't talk. My stomach was bloated. I didn't mind leaving bearing in mind the pain I had been through for about a week by then, but at that point God reminded me of my wife and children who would bear the brunt if I gave up easily
I was stabilised at the new place and a gastroenterologist attended to my matter. However all along this was a deep spiritual battle. I had previously been shown the battle in dreams. I shared with my egbon prayer partner Tmac as well as my pastor @nathanielblow who prayerfully supported me through out. I received so much quality medical care at the new place that I believed the battle was already over… but that was as far as human knowledge and wisdom could go. There was a fight that needed to be won in the spirit
After the surgical procedure to evacuate the "appendiceal mass" discovered in my stomach, I was supposed to heal and stabilize but it wasn't so. One particular night ordinary paracetamol injection caused by heart to start palpitating. The doctor in charge asked if I had a history of heart problems, I didn't. I was frustrated. I asked to be left alone. I wanted to live but my body wasn't healing.
We had prayed and prayed and received victory but I was getting worse. As I pondered what the Lord was doing and if it was my time, I heard Him whisper clearly "Spirit of Life". I repeated in my mind that the Holy Spirit is the Spirit of Life. Then I hear another one: "If the Spirit which raised Jesus from the dead be in you, how much more will He quicken your mortal body".
Prior to this I had never personally thought of Romans 8:11 as healing scripture. It was later I connected the exact chapter and the verse what I heard was coming from. I was stirred in my spirit. I began to declare boldly that I have the Holy Spirit, He is inside of me, the same One that raised Jesus from the dead, therefore He will quicken my body to heal as I stir Him up. With my last energies I began to sing, shout and pray aloud in tongues in that hospital.
This was happening at about 1am or 2am. The nurses heard me, the patients heard me but at that point I didn't care. I was greatly stirred. It was like I had receive a great light. By the time I was done my heart palpitations stopped. At dawn one of my doctor friends came to confess to me that everyone on duty that night thought I wasn't going to make it in the morning. She too was marvelled of how I looked strikingly better from the previous day she had seen me. From then on my health improved.
In a few days I started eating and then discharged. After my discharge I still a few minor battles here and there but I knew the major victory had been won. God cleared all and gave me a clean bill of health."
Fans Want DJ Arafat's Funeral Held Inside Stadium
Thousands of heartbroken fans of late Ivory Coast musician, DJ Arafat, have signed an online petition asking the country's Ministry of Culture to use their biggest stadium to hold his funeral service.
The 33-year-old artistes died on Monday morning after a motorbike accident in Abidjan, the country's capital.
Originally known as Ange Didier Huon, DJ Arafat was famous for his energetic dance steps and scintillating brand of coupé-décalé sound that left fans begging for more.
Over 65,000 people have signed the petition on change.org asking for the Félix Houphouet Boigny Stadium to be used for the funeral, according to a BBC report on Wednesday.
Nicki Minaj reveals she and boyfriend Kenneth Petty will be married in 'About 80 Days'
Nicki Minaj and her boyfriend, Kenneth Petty are set to get married
On Monday, August 12, the 36-year-old rapper revealed on the new episode of her Queen Radio Show that she and boyfriend Kenneth Petty will be married in "about 80 days."
She explained that she and Petty filed for the marriage license and they still had to pick it up and she was traveling, by the time she came back, they had to renew it again.
"From that time, you have 90 days to get married. That was about a week ago, so now I have about 80 days," Minaj shared.
Nicki also said that she and Petty will celebrate their union with a small, intimate ceremony and will plan a big wedding later.
"I have to work on my album and I have a lot to focus on that I don't want to do the big wedding now. We'll do the big wedding later," Minaj said.
"I'll be married before my album comes out, but will have my wedding after the album comes out. Before the 90 days is over, yes, I will be married."
"I'm very happy about that because my baby makes me so happy," she added
Back in June, Nicki who started dating Petty in December 2018 confirmed they had gotten a marriage license.
"We did get our marriage license," Minaj said on Queen Radio at the time. "I think I have what I was striving for, just happiness. It was so hard to get to a happy place. Now that I'm there, I don't want to compromise that for anyone or anything."
The couple met when Nicki was a 17-year-old living in Queens, and they rekindled their romance last year.
BBNaija housemate Khafi faces sack by MET Police as she's being investigated after sex on the show
Big Brother Naija housemate and Met Police officer, Khafi Kareem, 29, is being investigated for having sex on the show despite warning from her bosses not to take part.
A Met spokesman said last night: "A PC, attached to the Met's transformation command, requested permission to take part in a reality television entertainment show in Nigeria. Permission was not given.
"The Met is aware the officer has since appeared on the show without authority.
"The Directorate of Professional Standards has been informed and will be carrying out an investigation into the circumstances.
"The Met does not support the officer's appearance nor does she represent the Met whilst appearing on the show."
The force added that any officer found to have breached police standards of professional behaviour could face misconduct proceedings.
The 29-year-old UK based, who was once a 'poster girl' for the promotion of female and black staff for Met Police and earns about £30,000 a year, was said to have forcefully left her job for the show.
It was also reported that the authorities made the move to start an investigation as she became the talk of the show after videos of her having sex with her love interest Gedoni went viral online.
Her TV appearances have left ­colleagues unimpressed. Speaking on the issue, an unnamed colleague told The SUN newspaper: "She's a serving British police officer – it's outrageous.
"She asked permission to go on the show but, when her request was refused, she went anyway."
Another Met source said: "There should be no way back for her from this and her superiors will have to act.
"She fitted the mould perfectly for how the modern force wants to ­portray itself but seems to have got a bit too big for her boots.
"It's hard to see how can she argue that she hasn't brought the force into disrepute."
Meanwhile, Khafi is currently up for possible eviction.