Obiwon narrates how God saved him from a serious illness
Gospel Singer, Obiwon has testified to the healing power of God as he narrated how God miraculously save him from the jaws of death.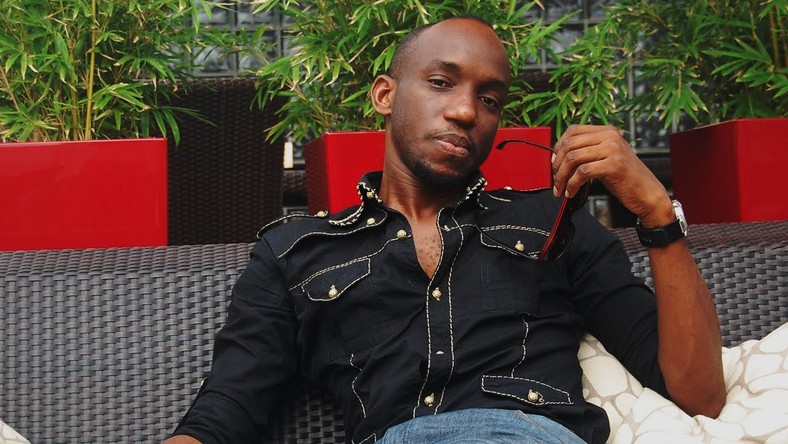 The singer took to his Instagram page to appreciate God for surviving what he thought was a stomach pain a year ago.
He wrote: "I'm thanking You, God, from a full heart, I'm writing the book on your wonders. I'm whistling, laughing, and jumping for joy; I'm singing your song, High God. Psalm 9:1?-?2 MSG
On this day a year ago I entered what was the most trying season of my life. It was a matter of life and death. What seemed to be fever with stomach pain dovetailed into a complicated matter with my abdomen. After an initial misdiagnosis while my situation got worse, I was by a divine stroke of mercy evacuated at the nick of time as an emergency case to another hospital
On the journey to the other hospital, I could feel myself slipping. I was so weak I couldn't talk. My stomach was bloated. I didn't mind leaving bearing in mind the pain I had been through for about a week by then, but at that point God reminded me of my wife and children who would bear the brunt if I gave up easily
I was stabilised at the new place and a gastroenterologist attended to my matter. However all along this was a deep spiritual battle. I had previously been shown the battle in dreams. I shared with my egbon prayer partner Tmac as well as my pastor @nathanielblow who prayerfully supported me through out. I received so much quality medical care at the new place that I believed the battle was already over… but that was as far as human knowledge and wisdom could go. There was a fight that needed to be won in the spirit
After the surgical procedure to evacuate the "appendiceal mass" discovered in my stomach, I was supposed to heal and stabilize but it wasn't so. One particular night ordinary paracetamol injection caused by heart to start palpitating. The doctor in charge asked if I had a history of heart problems, I didn't. I was frustrated. I asked to be left alone. I wanted to live but my body wasn't healing.
We had prayed and prayed and received victory but I was getting worse. As I pondered what the Lord was doing and if it was my time, I heard Him whisper clearly "Spirit of Life". I repeated in my mind that the Holy Spirit is the Spirit of Life. Then I hear another one: "If the Spirit which raised Jesus from the dead be in you, how much more will He quicken your mortal body".
Prior to this I had never personally thought of Romans 8:11 as healing scripture. It was later I connected the exact chapter and the verse what I heard was coming from. I was stirred in my spirit. I began to declare boldly that I have the Holy Spirit, He is inside of me, the same One that raised Jesus from the dead, therefore He will quicken my body to heal as I stir Him up. With my last energies I began to sing, shout and pray aloud in tongues in that hospital.
This was happening at about 1am or 2am. The nurses heard me, the patients heard me but at that point I didn't care. I was greatly stirred. It was like I had receive a great light. By the time I was done my heart palpitations stopped. At dawn one of my doctor friends came to confess to me that everyone on duty that night thought I wasn't going to make it in the morning. She too was marvelled of how I looked strikingly better from the previous day she had seen me. From then on my health improved.
In a few days I started eating and then discharged. After my discharge I still a few minor battles here and there but I knew the major victory had been won. God cleared all and gave me a clean bill of health."
Yahoo Boys Emptied My Bank Account – Asa
Queen of Soul and international music star, Bukola Elemide, popularly known as Asa has revealed how she was once duped by Yahoo boys.
Speaking in a recent interview with Cool FM's program #TheRoadShow, she claimed that the Yahoo boys made a mess of her by emptying her bank account.
She said "Yahoo Boys emptied my bank account, but we won't go into that,"
Asa has also identified with Naira Marley's movement and she is no ashamed of being called a Marlian.
"I think I'm a Marlian. I love him, I think he is awesome," she declared.
She further said she will vote for him if he ran for any Governorship election.
The Nigerian-French singer also disclosed that she had a rap career (or not) before the jazz and guitar but called it quits because she wasn't good enough.
Asa is currently promoting 'Lucid', her latest work which is a follow-up to 'Bed of Stone' which was released in 2014. Early this year, she released two singles, 'The Beginning,' and 'Good Thing.' She released 'Beautiful Imperfection' in collaboration with a French composer, Nicolas Mollard.
Asa has won the prestigious French Constant in Award in 2008 after the release of several albums, including, "Asa'', which charted radios across Europe, Asia, and Africa.
Her music influence grew from her father's music collection built up for his work as a cinematographer, with records featuring American, Nigerian and African soul classics such as Mavin Gaye, Fela Kuti, Bob Marley, Sunny Ade, Diana Ross, Miriam Makeba.
Meanwhile, controversial hip hop artist, Azeez Fashola, popularly known as Naira Marley, on Wednesday, cautioned his fans, whom he calls 'Marlians', against destroying their future.
Burna Boy loses to Angélique Kidjo at Grammys
Damini Ogulu, Afrofusion sensation better known as Burna Boy, has lost out in his category to Angelique Kidjo, a Beninese singer-songwriter, at the 2020 Grammys.
She was announced the winner of the 'Best World Music Album' category at the the 62nd Grammy awards, held at the Staples Centre in Los Angeles, in the early hours of Monday.
Kidjo, who secured the win with her project titled 'Celia', also gave a shoutout to the 'African Giant' crooner while making her speech.
The award ceremony started with a moment of silence for Kobe Bryant, popular basketball star, who died in a helicopter crash on Sunday.
With the nomination, Burna Boy joins the likes of King Sunny Ade, Seun Kuti and Femi Kuti, who had been selected for that category at the Grammy Awards.
Below is the list of winners mentioned so far:
Best Pop Duo/Group Performance
"Old Town Road," Lil Nas X featuring Billy Ray Cyrus
Best Pop Vocal Album
"When We All Fall Asleep, Where Do We Go?," Billie Eilish
Best Rock Performance
"This Land," Gary Clark Jr.
Best Rock Song
"This Land," Gary Clark Jr., songwriter (Gary Clark Jr.)
Best Rock Album
"Social Cues," Cage the Elephant
Best Alternative Music Album
"Father of the Bride," Vampire Weekend
Best Metal Performance
"7empest," Tool
Best R&B Performance
"Come Home," Anderson .Paak featuring André 3000
Best R&B Song
"Say So," PJ Morton, songwriter (PJ Morton featuring JoJo)
Best Urban Contemporary Album
"Cuz I Love You (Deluxe)," Lizzo
Best R&B Album
"Ventura," Anderson .Paak
Best Traditional R&B Performance
"Jerome," Lizzo
Best Rap Performance
"Racks in the Middle," Nipsey Hussle featuring Roddy Ricch and Hit-Boy
Best Rap Song
"A Lot," Jermaine Cole, Dacoury Natche, 21 Savage and Anthony White, songwriters (21 Savage featuring J. Cole)
Best Country Solo Performance
"Ride Me Back Home," Willie Nelson
Best Country Album
"While I'm Livin'," Tanya Tucker
Popular Mount Zion Film Actor In The 90s Evang. Israel Ore- Adewole is Dying, Needs Help
Veteran actor of the popular Mount Zion Films, Evangelist Israel Ore- Adewole earnestly requests financial assistance from Nigerians and government at all levels. In the 90s, Ore- Adewole was so prominent in the Mike and Gloria Bamiloye led Mount Zion Faith drama Ministries as he featured in many of its popular home movies like Agbara Nla (Ultimate Power), Ayamatanga, Ide Esu, Captive of the Mighty, One Careless Night, Just A Little Sin, Apoti Eri and Blood On The Altar among others.
Unfortunately, Evangelist Israel Ore -Adewole urgently needs Nigerians help as the prolific Thespian and Film Producer's health was challenged in 2015when he was diagnosed with Retrosternal Goiter in a London hospital when he was there to shoot a movie.
Alas, his vocal cord was damaged during the corrective surgery to remove the goiter. Consequently, he needs $60,000 (Sixty Thousand US dollars), about 22 million naira to fund another corrective surgery at Cleveland Hospital, Ohio, USA.
His account details are: Account Name: Ore-Adewole Israel Account Number: 0042002161 Bank: Access Bank Domiciliary Dollar Account Name: Great Light Film Productions Account Number: 2082002326 Bank: Eco Bank For further enquiries, please contact: 08037285467 Please no amount is too small to #get Israel Ore-Adewole back to action#.