Obiwon narrates how God saved him from a serious illness
Gospel Singer, Obiwon has testified to the healing power of God as he narrated how God miraculously save him from the jaws of death.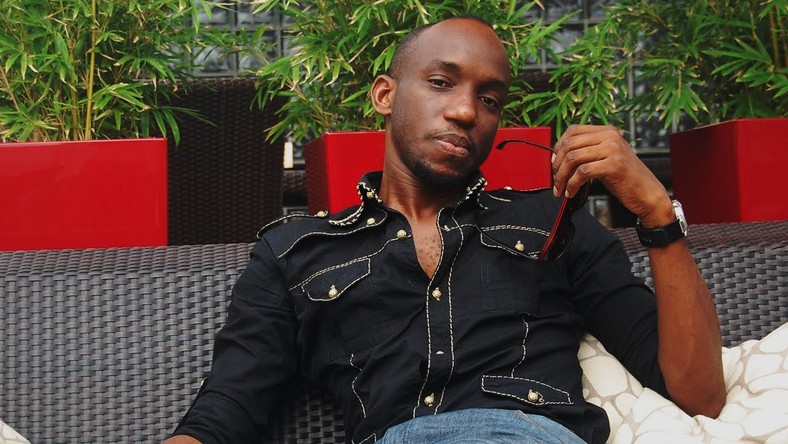 The singer took to his Instagram page to appreciate God for surviving what he thought was a stomach pain a year ago.
He wrote: "I'm thanking You, God, from a full heart, I'm writing the book on your wonders. I'm whistling, laughing, and jumping for joy; I'm singing your song, High God. Psalm 9:1?-?2 MSG
On this day a year ago I entered what was the most trying season of my life. It was a matter of life and death. What seemed to be fever with stomach pain dovetailed into a complicated matter with my abdomen. After an initial misdiagnosis while my situation got worse, I was by a divine stroke of mercy evacuated at the nick of time as an emergency case to another hospital
On the journey to the other hospital, I could feel myself slipping. I was so weak I couldn't talk. My stomach was bloated. I didn't mind leaving bearing in mind the pain I had been through for about a week by then, but at that point God reminded me of my wife and children who would bear the brunt if I gave up easily
I was stabilised at the new place and a gastroenterologist attended to my matter. However all along this was a deep spiritual battle. I had previously been shown the battle in dreams. I shared with my egbon prayer partner Tmac as well as my pastor @nathanielblow who prayerfully supported me through out. I received so much quality medical care at the new place that I believed the battle was already over… but that was as far as human knowledge and wisdom could go. There was a fight that needed to be won in the spirit
After the surgical procedure to evacuate the "appendiceal mass" discovered in my stomach, I was supposed to heal and stabilize but it wasn't so. One particular night ordinary paracetamol injection caused by heart to start palpitating. The doctor in charge asked if I had a history of heart problems, I didn't. I was frustrated. I asked to be left alone. I wanted to live but my body wasn't healing.
We had prayed and prayed and received victory but I was getting worse. As I pondered what the Lord was doing and if it was my time, I heard Him whisper clearly "Spirit of Life". I repeated in my mind that the Holy Spirit is the Spirit of Life. Then I hear another one: "If the Spirit which raised Jesus from the dead be in you, how much more will He quicken your mortal body".
Prior to this I had never personally thought of Romans 8:11 as healing scripture. It was later I connected the exact chapter and the verse what I heard was coming from. I was stirred in my spirit. I began to declare boldly that I have the Holy Spirit, He is inside of me, the same One that raised Jesus from the dead, therefore He will quicken my body to heal as I stir Him up. With my last energies I began to sing, shout and pray aloud in tongues in that hospital.
This was happening at about 1am or 2am. The nurses heard me, the patients heard me but at that point I didn't care. I was greatly stirred. It was like I had receive a great light. By the time I was done my heart palpitations stopped. At dawn one of my doctor friends came to confess to me that everyone on duty that night thought I wasn't going to make it in the morning. She too was marvelled of how I looked strikingly better from the previous day she had seen me. From then on my health improved.
In a few days I started eating and then discharged. After my discharge I still a few minor battles here and there but I knew the major victory had been won. God cleared all and gave me a clean bill of health."
More Incriminating Evidences Presented Against Tonto Dikeh + Why She Is Still In Dubai Prison
Latest information about the embattled Nollywood star actress, Tonto Dikeh, who was reportedly arrested by the police in Dubai, revealed that she had not been deported to Nigeria, but that she was still in Dubai Prison.
The stylish mother of one was said to still being held in Dubai detention cell for further investigation.
While little has been officially heard from Tonto on social media except for some few postings from her best friend, Idris Okuneye aka Bobrisky, it was gathered that Tonto and Bobrisky were trying very hard to cover up their tracks.
Tonto was reportedly arrested recently, when she attended an event in Dubai.
She was said to have been denied entry by security personnel and she allegedly called them untoward names.
She was said to have spent the night in prison.
Tonto, who was in Dubai to attend the One Africa Music Fest and Bamteddy wedding, could no longer attend these events since she was in detention.
"Yes, she hasn't been released but still in detention," a source close to the Nollywood actress revealed.
But Tonto was said to have released a video debunking any news of detention or deportation through Bobrisky.
Sources explained further that:
"First, Tonto is not the type to use that kind of video to debunk allegations of detention and deportation.
She would have used a more beautiful background wearing gorgeous clothes and displaying affluence. That was a damage control video she shared through Bobrisky. Tonto was looking like a tart! She wasn't wearing make-up and looking like a prisoner in one small room! Anyways, in the video, there was no address about or her arrest. The Tonto we knew would have tore whoever wrote that story into shreds.
"Moreover, the attempts by Bobrisky to prove that Tonto Dikeh is still in Dubai and vacationing are not adding up.
Imagine the sudden disappearance of Tonto's phone! Tonto's phone lost its password and she opened another new page @king_wigocharity, on Instagram! Sharing a video to that effect, Tonto, who was not gorgeously dressed like her usual old self wears a funny make-up and explains what went wrong with her old IG account.
Who is fooling who? She said she is still in Dubai but her password is still in Africa! In this IT age? The video looks so stupid!
Meanwhile, before the new page, she had posted many photos from Dubai on the old page @tontolet which has over 5million followers.
It was on her old page she posted her 'fake gift' from Timi Frank. She even bought a new phone to run the new page! As a matter of fact, she removed the nylon seal from the cover of the phone!"
Wondering what went wrong with Tonto and Dubai security personnel?
"After her arrest and her hotel room was searched, they found out that she came to Dubai with hard drugs which she must have been taking," sources alleged.
The worry is now her little boy, King Andre, who is said to be in the care of a nanny in Abuja.
Already, Bobrisky is taking the pains to upload on the new page that has been created.
We were informed that there was no hope that the actress would be released soon.
AFRIFF 2019: Edem Dotse wins Best Student Short Film
The Africa International Film Festival (AFRIFF) 2019 came to an end yesterday as Linger by Edem Dotse wins the Best Student Short Film category award.
At the beginning of the eight edition of the popular festival, TECNO Mobile — as part of its commitment to developing and encouraging mobile cinematography and storytelling in Nigeria — partnered with Kiki Mordi and Nora Awolowo to deliver a masterclass on the use of smartphone for film making & storytelling.
The grand finale was the Awards Night, a colorful ceremony that was attended by A-list movie personalities from Nigeria and other countries in Africa. The ceremony played host to a number of big names in Nollywood, including Rita Dominic, Omotola Jalade-Ekeinde, Ini Edo, Uche Jombo, among others.
Cross-section of dignitaries and celebrities at the AFRIFF 2019 Awards Night
Apart from the lecture series, TECNO also sponsored and presented the best Student Short Film category award, won by Edem Dotse's Linger, at the glamorous AFRIFF Globe Awards.
Mr. Chidi-General Manager Transsion holdings Presenting the cheque to the winner of the Best Student Short Film Category in AFRIFF 2019
As the theme of this year's award is Sheroes, the organizers and their partners are using this edition to celebrate the extraordinary women in the film industry, those stellar personalities who enable us to dream and celebrate storytelling, thus, impacting the society.
The Awards Night also included the recognition of The Ghost & The House of Truth as the Best Nigerian Film, with the Best Director won by Akin Omotoso for the same movie. The Best Documentary award went to In Search by Beryl Magoko, while the Best Actress category award was won by Kate Henshaw, who acted Officer Stainless in The Ghost & House of Truth.
On that high note, this year's edition of AFRIFF 2019 came to an end, bringing to a conclusion an event full of fun, glitz and glamor.
You'd have to kill me to stop me from Coming to South Africa – Burna Boy
Nigerian singer, Damini Ogulu, popularly called Burna Boy, has said that nothing would stop him from going to South Africa for his scheduled performance at the 'Africa Unite Concert'.
The concert is billed to hold in Pretoria on November 24.
"Lol. I'm coming and you and anyone against it are gunna have to kill me to stop me," the 28-year-old music star tweeted on Saturday.
On Thursday, some South African artistes and showbiz personalities called for a boycott of the concert because of Burna Boy's inclusion.
Burna Boy and a South African artiste, Kwesta, are billed to headline the two-day concert.
Said to be powered by Channel O, 'Africans Unite' is a collaborative project which aims to rebuild trust and respect by changing the current narrative about the continent.
The opposing parties said they won't allow Burna Boy step into their country if he fails to apologise for the comments he made during the recent xenophobic attacks on Nigerians and other foreign nationals in the country.
Spearheading the opposition is South African star, AKA Worldwide, who has insisted that he (Burna Boy) must apologise.
On another hand, Tshwane Entertainment Collective, a group of South African showbiz experts have also questioned Burna Boy's inclusion and the exclusion of artists and event organisers from Tshwane.
Shortly after the news broke, South Africa's firebrand opposition politician, Julius Malema tweeted to reassure Burna Boy of his safety.
Burna Boy, who has not reacted to any of the tweets, broke his silence on Saturday when he quoted a tweet asking him not to be deceived by the offer of protection from Mr. Malema.
Burna's tweets read, "Please my people, there should never be a South Africa vs Nigeria war or any African country vs African country war ever. We must unite by any means for the future of our children and their children. I want a united African passport that will be as powerful as the passport.
"Saying I mislead people? And I made up the xenophobic attacks and I should apologise. Really? Lol. In 2015 Even I was a victim of the misguided hate so I know. Go and demand apologies from your REAL Enemies. I am not your Enemy. I will not be called "foreigner" I am AFRICAN. I love South Africa. I love Africa more".
AKA has also reacted to Burna Boy's tweet.
The South African rapper who also took a swipe at Malema told his countrymen not to allow politicians to hijack the campaign against Burna Boy.
Check out Burna Boy's tweets below