FCMB Rewards 2,576 Customers with Millions, Gifts in Millionaire Promo Season 5
A total of 2,576 customers of First City Monument Bank (FCMB) have won millions and various gifts at the end of the Bank's reward scheme tagged ''FCMB Millionaire Promo Season 5''. The promo, designed to reward and empower customers, ran from March to October this year with four regional and zonal draws, including the grand finale, on November 28, 2018.
Of the 2,576 winners, 16 lucky customers won cash ranging from N1million to N2million, while the remaining 2,560 were rewarded with LED televisions, generating sets, decoders, tablets and smart phones. At the grand finale draws of the ''FCMB Millionaire Promo Season 5'' on November 28, four customers smiled home with N2million each, just as 640 others received gift items.
The promo which targeted all existing savings account customers of FCMB with monthly account balance ranging from N10,000.00 to N50,000.00, was designed to give extra value and empowerment to customers of the Bank, while encouraging financial inclusion and savings culture.
Idi Awawu emerged winner of the star prize of N2million at the Abuja & North regional draw in Abuja, while Simeon Olanrewaju got the same amount at the Lagos Regional Draws held in Otta, a town between Lagos and Ogun state. In the same vein, Obioma Uzonwunne was the lucky winner of N2million at the South-East & South-South Regional draws in Asaba, Delta state and Ajani Mayowa won the same amount at the South-West Regional draws in Akure, Ondo state.
Speaking on the development, the winners expressed gratitude to FCMB for creating opportunities to reward and empower customers through the Millionaire Promo.
In his comment, a Director of the Consumer Protection Council, Mr. Dauda Waja, hailed the Bank for conducting the exercise with integrity and transparency. He said that FCMB followed due process from the beginning of the promo in March till the emergence of the various winners.
Speaking on the promo, the Executive Director, Retail Banking of FCMB, Mr. Olu Akanmu, said with the grand finale of the draws held nationwide, the Bank has fulfilled the promise it made to customers to reward those who participated and qualified for the promo and participated in the four draws organised during the exercise.
"We are encouraged by the huge excitement and participation the Millionaire Promo has continued to receive. Beyond the various prizes won by winners, the fact the promo has provided us with an opportunity to encourage an enduring savings culture, financial inclusion and the empowerment of our customers is very exciting. We therefore urge members of the public who do not currently have a banking relationship with us to come on board to benefit from the various cutting-edge opportunities that are on offer by the Bank'', he added.
Mr. Akanmu encouraged the lucky customers, particularly the star prize winners, to make wise use of their prizes, assuring, ''you can invest meaningfully and we are ready to offer you free advice if you so wish''.
First City Monument Bank (FCMB) Limited is a member of FCMB Group Plc, which is one of the leading financial services institutions in Nigeria with subsidiaries that are market leaders in their respective segments. Having successfully transformed to a retail banking and wealth management led Group, FCMB expects to continue to distinguish itself through innovation and the delivery of exceptional services.
See pictures from the grand finale below: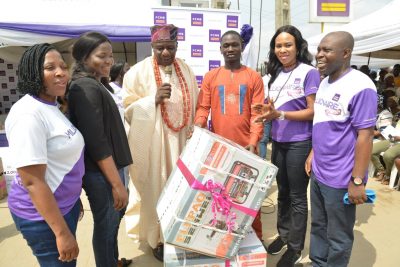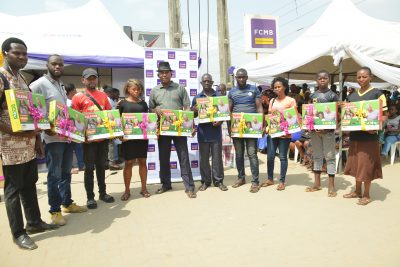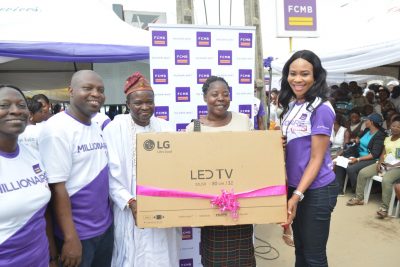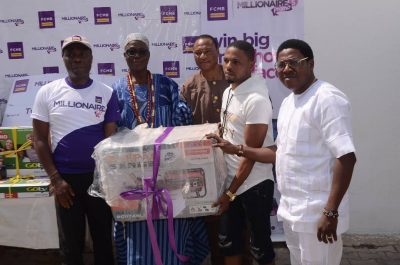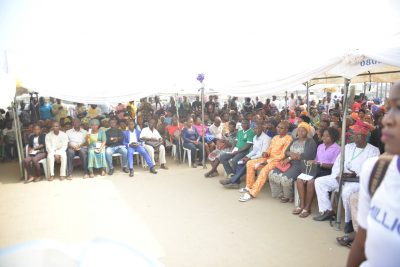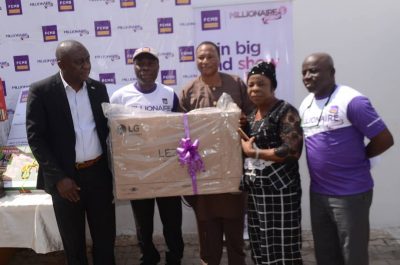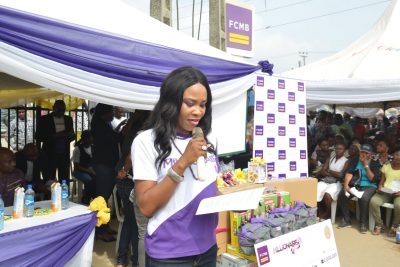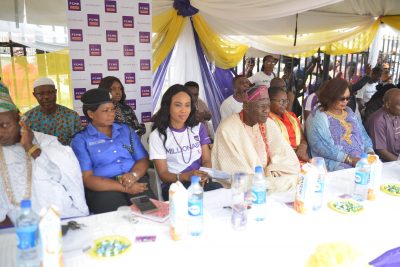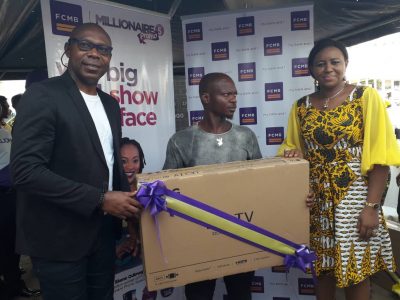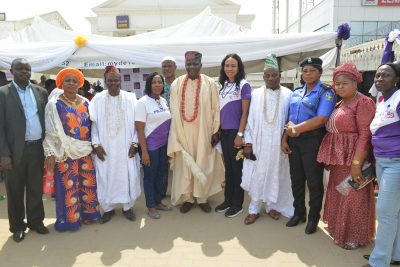 Nigerians 'spent N3 billion in cinemas for first half of 2019'
Nigerians spent nearly 3, 124, 026, 959 billion Naira to watch box office movies at Nigerian cinemas between January and June.
News Agency of Nigeria (NAN) reports that the figures are according to data provided by cinemas and gathered by the Cinema Exhibitors Association of Nigeria (CEAN).
The year opened with 'Aquaman', 'Chief Daddy' and 'Up North' sitting on the top three of the chart, with estimated combined earnings of 168, 263, 512 million Naira.
The movies maintained their positions until the fourth week when 'Glass' debuted at number one with 'Aquaman' taking second place and 'Chief Daddy', third booting 'Up North' to fourth place.
This led to combined earnings of 91, 409, 100 million Naira which fell to N77.2 million as January closed with Kevin Hart's 'The Upside' kicking 'Chief Daddy' to fourth place.
NAN reports that earnings remained low for February, making it the lowest grossing month with a total of N291.8 million.
Top spots were alternated between 'Alita', 'Cold Pursuit', 'What Men Want', 'Escape Room' and 'The UpSide'.
By March, viewership picked up steadily and the earnings were almost doubled from that of February leading to a total of 434, 432, 431 million Naira.
'What Men Want', 'Alita', 'Hire A Woman', 'She Is', 'Us' and 'Babymamas' enjoyed a relatively good run in March but a chunk of the earnings and viewership went to Marvel's flick 'Captain Marvel'.
At the beginning of April, 'HellBoy', 'Shazam', 'Little' and 'Us' continued to share the top spot with 'Captain Marvel' until the release of the much anticipated 'Avengers: Endgame'.
NAN also reports that with 'Avengers: Endgame', earnings from April climbed from 186, 929, 188 million Naira in its third week to 342, 382, 389 million Naira in its final week.'
The month, which is the highest grossing in 2019, closed with estimated total earnings of 734, 151, 060 million Naira due to (a) major boost from Disney's 'Endgame'.
In May, there was a massive dip in earnings similar to that experienced in February. With 'Endgame', 'The Intruder' and 'Longshot', it earned a total of 367, 498, 554 million Naira.
The fall in viewership is usual after a global holiday such as Christmas for December/January and Easter for April.
The numbers picked up in June with 'John Wick', 'Godzilla' and 'Aladdin' leading the numbers. They were supported by 'Anna', 'Men In Black', 'Dark Phoenix' and 'Bling Lagosians'.
June opened with 161, 132, 714 million Naira but closed with 100, 663, 647 million Naira leading to a total earning of 576, 322, 779 million Naira.
Go Cashless This Summer With FirstBank Visa Multi Currency Card
First Bank of Nigeria Limited, Nigeria's premier and leading financial services provider, has introduced the Visa Multi Currency Card, an All-in One-Card and first of its kind to be offered by any financial institution in Nigeria. This card can be linked to all of four currencies namely: NAIRA, USD, EURO and GBP accounts.
With the Visa Multi-Currency card, FirstBank customers – within and outside Nigeria – can now enjoy the luxury of having their local and foreign denominated accounts in any currency, linked to a single Debit card. The Visa Multi-Currency Card is designed to ease the daily cashless transactional needs of customers regardless of where they are across the world.
Amongst the many benefits of the Visa Multi-Currency card are Point of Sale and Online purchases, access to and use of ATMs worldwide. There is no cash collateral requirement prior to its issuance.
Speaking on the card launch, Mr. Chuma Ezirim, Group Executive, e-Business & Retail Product said "FirstBank takes pride in pioneering the Visa Multi Currency Card in the country, as we remain committed to providing products and services that are designed to ensure the banking convenience of our customers regardless of their location."
"This card is designed to make traveling fun for our customers and ensure they have a seamless transaction experience during their vacation, tourism and other business-related trips around the globe", he concluded.
Traveling abroad for summer, walk into any FirstBank branch today for your Visa Multi Currency Card.
NSE Suspends Airtel Africa Listing
The planned listing of Airtel Africa Plc on the trading floor of the Nigerian Stock Exchange (NSE) has been postponed.
The exercise was suspended as a result of the failure of the telecommunications company to meet pre-listing requirements.
Yesterday, Business Post reported that Airtel Africa failed to attract at least 300 institutional and high-net worth individual investors, one of the major requirements needed for joining the stock exchange.
The NSE, which confirmed suspension of the listing today, however, did not make it clear when the company would be admitted. It only promised to provide further communication on the issue when all the conditions for the listing in its market had been met.
"The cross border secondary listing of 3,758,151,504 ordinary shares of Airtel Africa Plc has been postponed from the scheduled date of Friday, July 5, 2019.
"This postponement was necessitated by the need to ensure that the company meets all the post NSE approval pre-requisites for listing on the NSE.
"However, the facts before the listing event will hold as planned at 11.00 a.m. on Friday, July 5, 2019," the statement said.